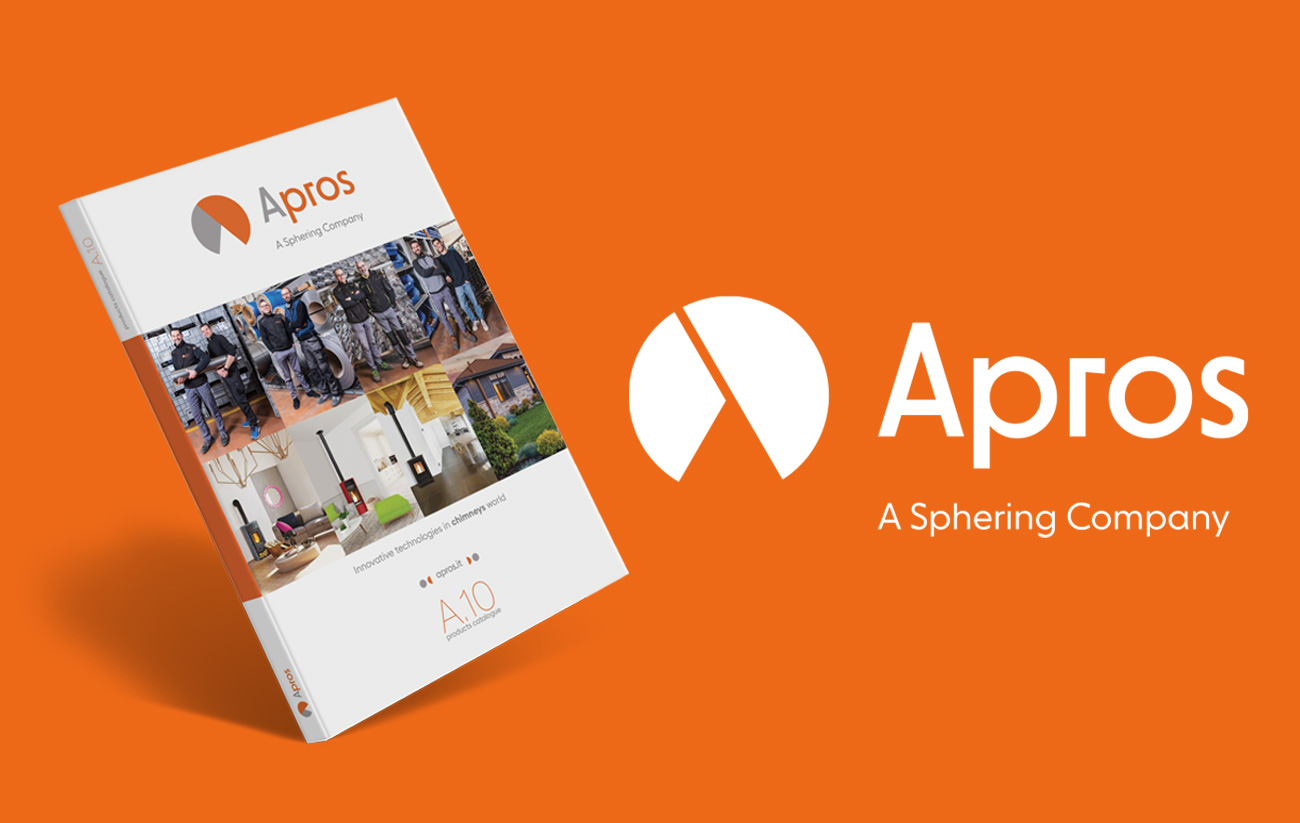 The new Apros A.10 catalogue, 2023
The new APROS A.10 product catalogue has been released. This is an important opportunity for us to introduce a number of new products to the chimney and flue market. These products enhance and expand our existing range, making it the most comprehensive on the market and increasingly in line with the needs of industry professionals.
The catalogue includes the following new products:
LOOK LEGNA: range of indoor smoke ducts designed for wood-burning stoves and fireplaces. The new matt finish, achieved through a specialised powder enamelling process, brings these ducts in line with current architectural trends;
SMOKE DUCT ACCESSORIES FOR WOOD-BURNING GENERATORS: the ongoing demand for products designed for wood-burning stoves and fireplaces has led us to enrich our offer by standardising the accessories so that they are compatible with all Apros product lines designed for this sector;
SMART TWO 10: a new product line of outdoor flues featuring 10 mm rock wool insulation. The compact size makes this product also ideal for ducting in cavities and technical compartments. Smart Two 10 is available in the STAINLESS STEEL, PAINTED BLACK AND PAINTED COPPER finishes.
The new APROS catalogue features a new graphic design that we had the privilege of developing alongside some of you! It was an opportunity to involve some partners and highlight Apros's commitment to its valued customers, with whom we share a mutual PASSION and CARE for stove and fireplace installations.
The new price list will come into effect on 1 July 2023.